Two vaccines covering XBB variants have been preliminarily approved and will be available soon, said Zhong Nanshan, a member of the Chinese Academy of Sciences and winner of the Medal of the Republic of China, at the 2023 Greater Bay Area Science Forum on Biomedicine and Health Sub-Forum this morning.
Zhong said that judging from various materials, there was a small peak of COVID-19 infections in late April and early May, "which we expected".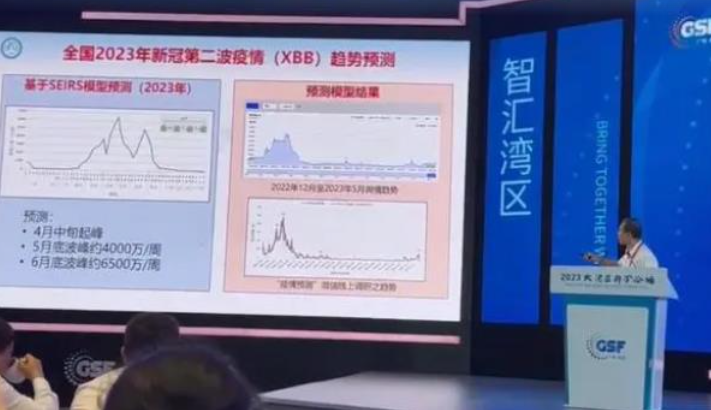 Zhong said projections based on the seirs model show that the second wave of COVID-19 in 2023 will peak at the end of June, at about 65 million per week. "One Omicron infection can infect more than 30 people," Zhong said. "Our prevention and control strategy has been adjusted from preventing infection in the past to preventing severe cases now, because infection is very difficult to prevent."
Zhong said it is important to develop a vaccine with better protection against the XBB variant. Two vaccines against XBB have been preliminarily approved so far, and three or four more could be approved soon, he said. "We can be ahead of the world in developing a more effective vaccine."
The World Health Organization (WHO) advisory panel on Tuesday made recommendations for this year's update of the novel coronavirus vaccine booster, suggesting that the new vaccine should mainly target the dominant strain of the XBB variant.